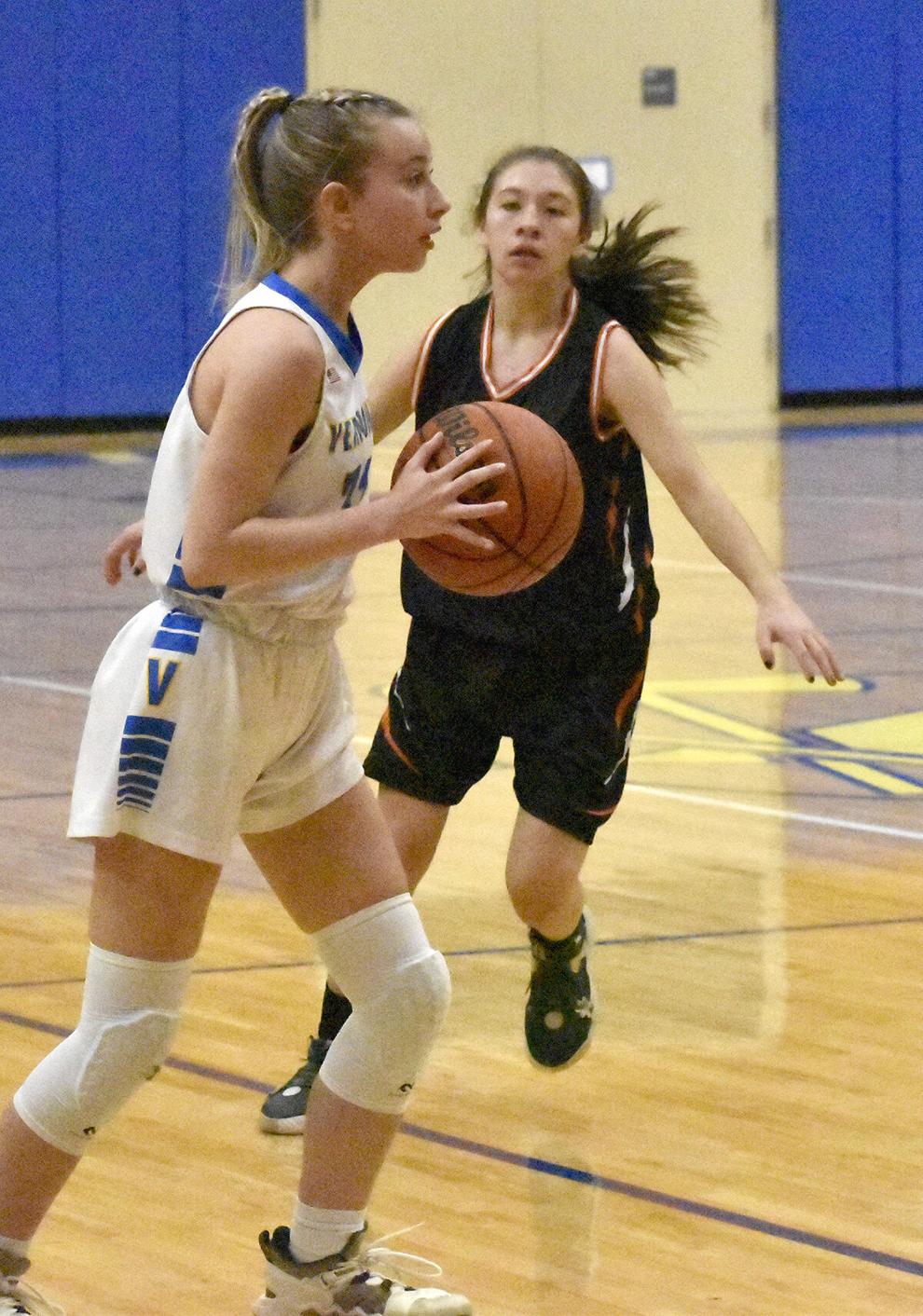 Girls Basketball – The Lady Loggers finished the regular season in 3rd place in the Northwest League with a 9-5 record in league play, and were scheduled to play at 2nd place Knappa on Thursday, February 16. The winner of that game earns one of three League spots in the State Tournament.
Vernonia will host the District Tournament on Saturday, February 18 with four games taking place. At 7:00 pm the winner of the Vernonia vs. Knappa game will advance to take on 1st place, and undefeated, Nestucca, who has an automatic spot in the State Tournament. The loser will face the winner of the game between 4th place Clatskanie and 5th place Faith Bible for 3rd place and the final spot in the State Tournament; that game will be 5:00 pm.
The Lady Loggers went 2-2 in their final four games of the regular season, with a 42-30 win over Gaston, a 39-33 win over Clatskanie, a 42-27 loss to Faith Bible, and a 47-36 loss to Nestucca.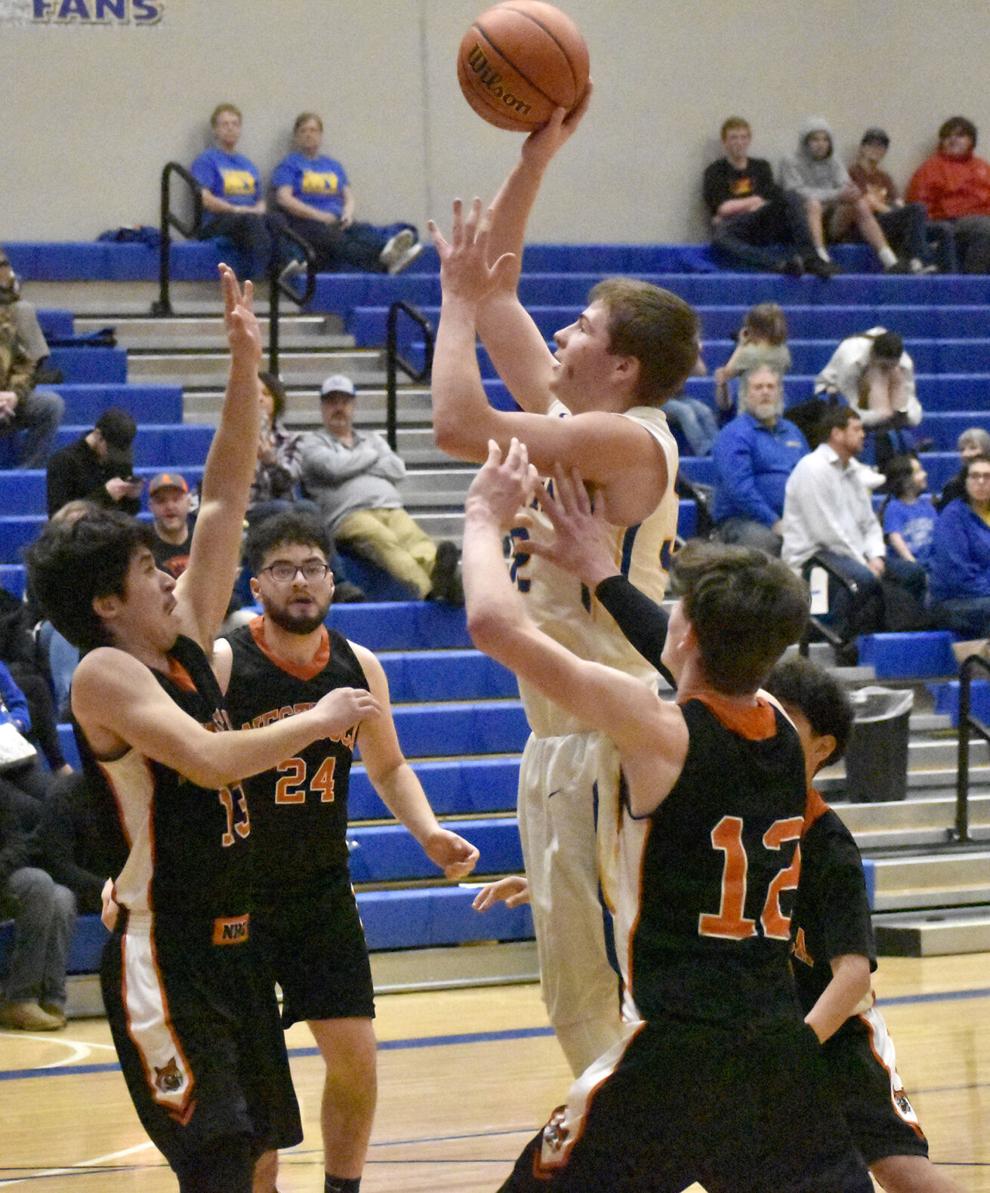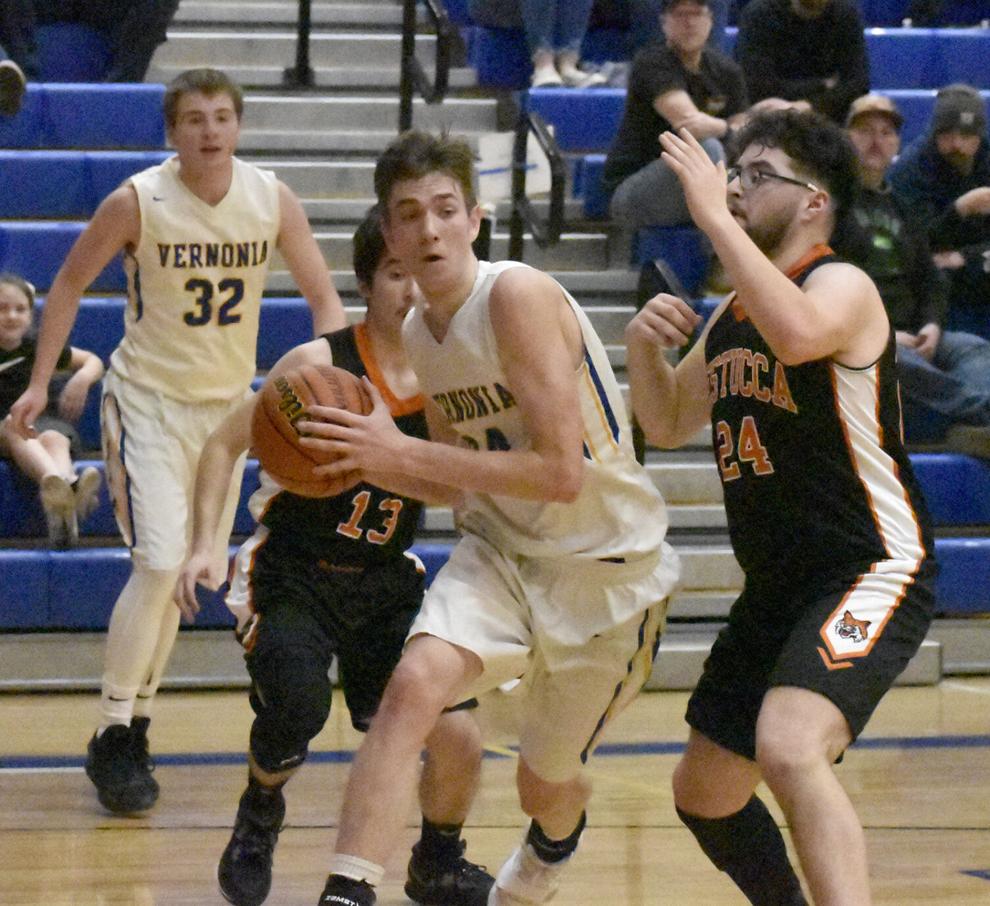 Boys Basketball – Vernonia finished the regular season with an 8-6 record and in 4th place in Northwest League. They were scheduled to host 5th place Faith Bible on Wednesday, February 15 at 7:00 pm, with a chance to advance to the District Tournament, to be held at the Vernonia gym on Saturday, February 18. The top three teams at the District Tournament earn spots in the State Tournament.
If Vernonia defeats Faith Bible they will play on Saturday at 1:00 pm against the loser of the game between 2nd place Knappa and 3rd place Portland Christian for the 3rd and final spot in the State Tournament. The winner of that game plays 1st place Mannahouse Academy at 3:00 pm.
The Loggers finished their regular season by going 3-1 in their final four games, defeating Gaston 87-14, Clatskanie 73-57, and Nestucca 65-25, with the only loss coming against Faith Bible 50-45.
Wrestling – Junior Trevor Wolf won his second District Title and will head to the State Championships, along with Joey Ellis, on February 23-24 at Portland's Memorial Coliseum.
Wolf won the 132 pound bracket with two pins, a major decision, and a decision in the final at the District Meet at Knappa on February 11. Logger head coach Ian Rogers said, after wrestling for a few weeks at 126 pounds this season, Wolf was moved up to 132, where he seems much more comfortable. "Trevor is wrestling the best he ever has – both physically and mentally he's the strongest he's ever been," said Rogers. "He's just going into every match really confident and was really dominant in Districts. And I think he's going to put together a really good State Tournament." Rogers added that he expected Wolf to be the top seed in his weight class. He also added that Wolf earned a 3.8 academic grade point average last semester. "He's just a very good representation of Vernonia athletics."
Sophomore Joey Ellis took 3rd place at 285 and earned a spot at the State Championships, after defeating junior teammate Isaiah Naeve in the 3rd place match. The top three wrestlers in each weight class at each District go to State, along with one wildcard selection from across the state.
Sophomore Canon McLeod took 4th place at 152 pounds, and has a chance to get selected for the State Championship, along with Naeve, in one of those wildcard spots. Sophomore Ethan Lanig took 5th place at 220 pounds.
"I'm really proud of everybody on the team for sticking it out to the very end this season," said Rogers. Everybody wrestled really hard on Saturday. I'm proud of what they've accomplished throughout the year and how far we've come during a rebuilding year."