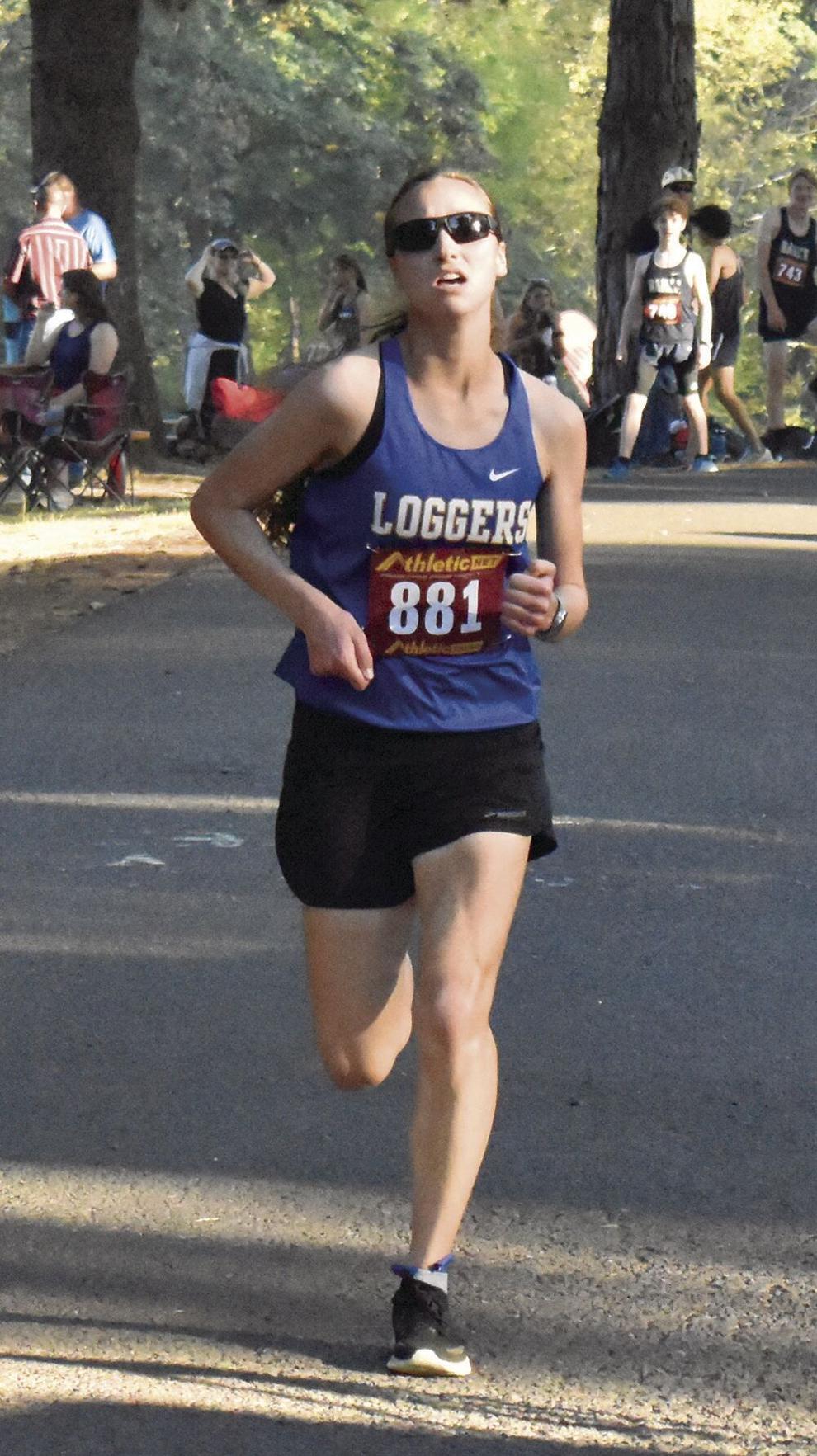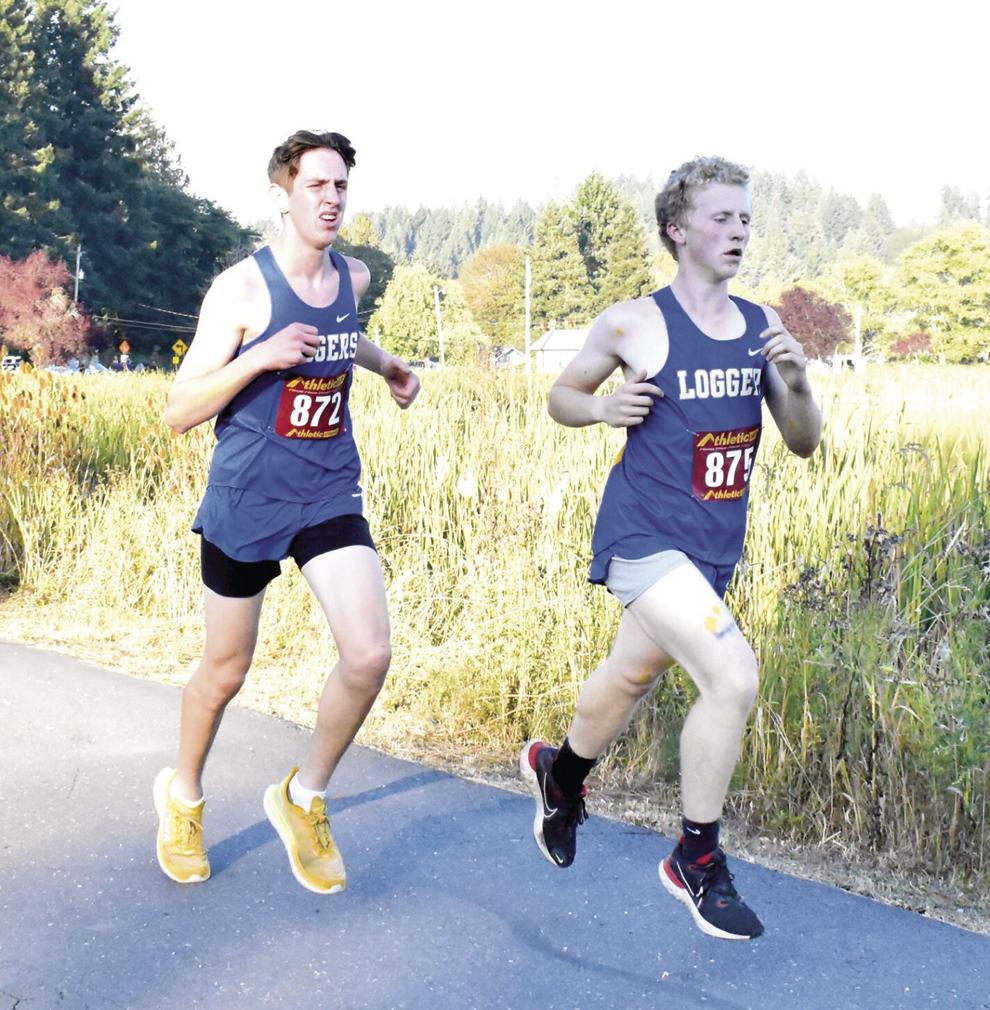 Cross Country – Draeger is Back as Team Prepares for Districts
On October 13 Vernonia hosted the Vernonia Invitational with 14 high schools and 12 middle schools participating. The highlight for head coach John Roady's teams was the return of junior Delaney Draeger from an ankle injury that had kept her from training for several weeks. Draeger didn't disappoint, finishing 2nd in a fast time of 19:53. Following the race Draeger said her ankle felt fine but her conditioning was off, which was a good sign with the District Meet and qualifying for the State Championship just two weeks away. Draeger was followed by exchange student Marlene Lieblang in 13th place in a time of 22:58 and junior Eloise Pedersen in 19th place in 22:13; both were Personal Records (PR). Junior Trinity Weber in 36th place and exchange student Elli Linkmann in 46th rounded out the scoring for the girls. Both the girls and boys squads finished in 5th place in team scoring. The boys were led by senior Seth Scheuerman in 7th place with a PR of 17:53, followed closely by sophomore Cannon McLeod in 8th, also with a PR and just missing the 18:00 mark. Senior Evan Miller was the third scorer for the Loggers finishing 18th overall in a time of 19:15. Senior Peter Hahn came off the football field and ran a season best of 19:56, followed by freshman Konner Van Lom in 21:00 and 39th place. In the middle school races, which run a 3k course as opposed to the high school 5k, Addie Draeger finished 4th in a time of 12:55, followed by Charolette Schlegel in 25th place, Nova Gleason in 35th, Sunny Organ in 37th, and Sabrina Pedersen in 41st. For the boys, Jacob Roady finished in 17th place in a time of 12:35, and was followed by Vincent Pedersen in 18th, Kylan Van Lom in 23rd, Joseph Roady in 36th, and Grady DeWitt in 39th.
At Regis on October 6, the Loggers competed against 30 schools with the boys finishing 5th and girls 8th. With Draeger out Lieblang was first for the girls in 23rd place. For the boys, McLeod finished 8th with a PR of 18:27 and Scheuerman was right behind in 9th in 18:29.
At Rainier on October 8, 13 schools competed with Lieblang and Pedersen finishing 5th and 6th. For the boys Scheuerman finished in 10th place.
The Loggers were scheduled to compete in the NW League Championship at Knappa on October 19, their final meet before the District meet on October 27 at Cook Park in Tigard. At that meet the top two boys teams from each of the four districts, and top three girls teams, along with two at large teams, qualify for the State Championship at Lane Community College in Eugene on November 5; any runners in the top seven also qualify if their teams don't make it.
Football – Loggers Fall in Homecoming Thriller
After a great start to their season, the Vernonia Loggers have continued to play well, but look like they will miss out on the playoffs this season.
The Loggers lost to the Knappa Loggers on Friday, October 7, 36-35 in what was a hard fought, but in the end, disappointing result for the home team.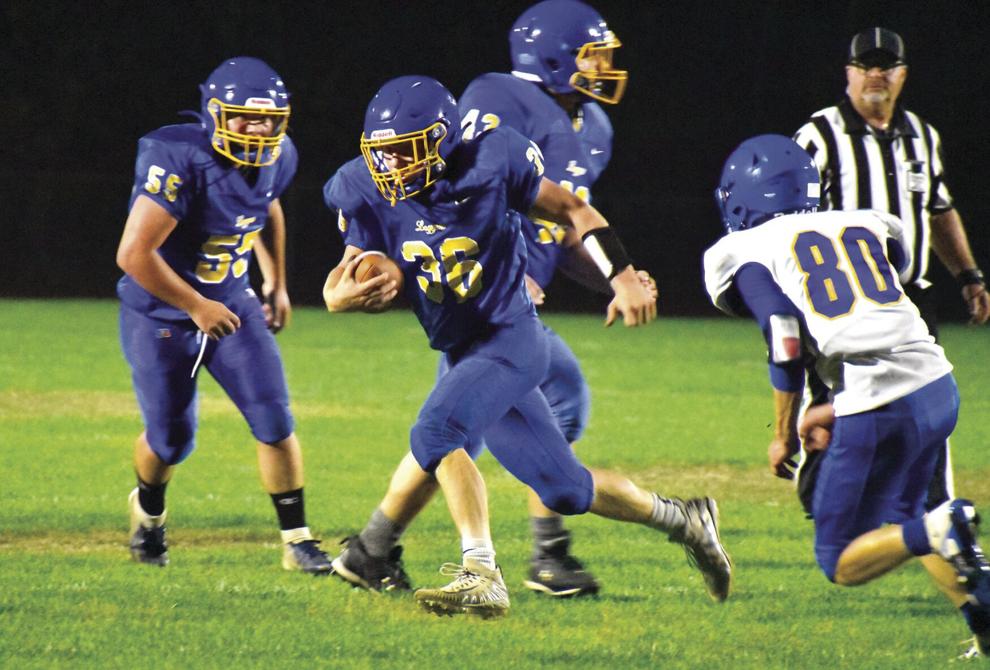 Vernonia used touchdowns from senior running backs Peter Hahn, and Garrett Jones, and senior quarterback Cameron Terry, to keep the high scoring game close. Trailing in the fourth quarter, junior Austin Pultz scored twice for Vernonia, returning a Knappa kick off for a 60+ yard touchdown, and then, following a Vernonia recovery of a Knappa fumble, adding a 48 yard run down the sidelines and into the end zone with just 2:28 left in the game to make the score 36-35. With a chance to grab the lead, Vernonia failed on the two-point conversion attempt.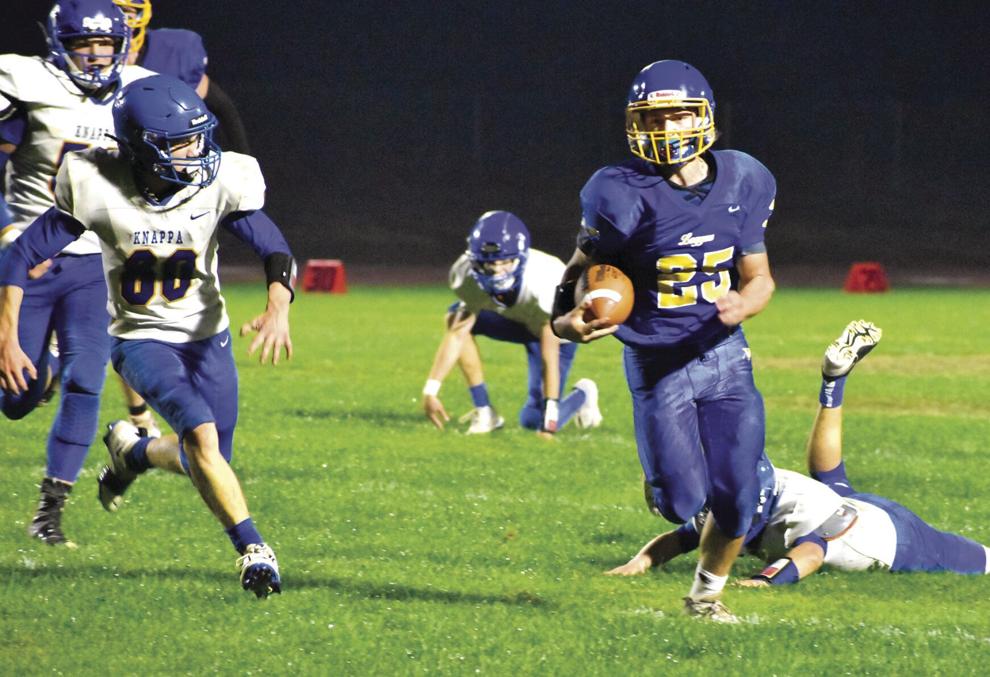 The Loggers then traveled to Gaston on October 14, where they fell 36-7.
The Loggers have two more home games on their schedule – October 21 versus Clatskanie and October 28 in a non-league game against Elmira.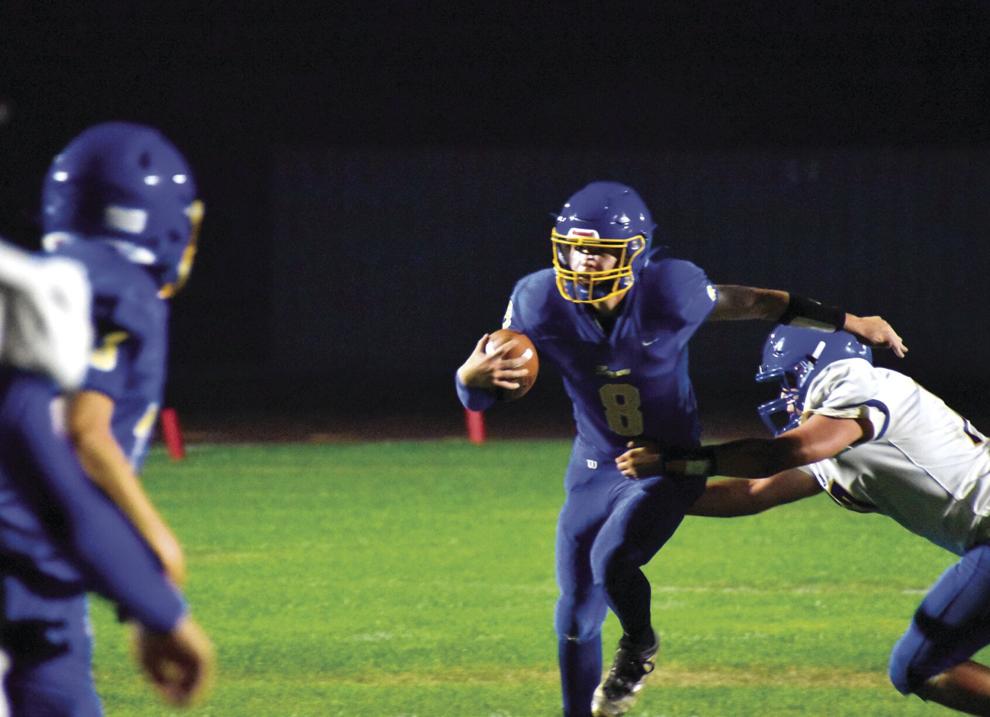 Volleyball – Lady Loggers Miss Out on Playoffs
For the first time during head coach Teresa Williams tenure in charge of the program, the Vernonia Lady Loggers had to sit out the League Playoffs.
Vernonia finished with a disappointing 5-9 record in league play, which left them in 6th place; the team had a 6-18 record overall on the season.
The Lady Loggers played one of their best matches of the season in a 3-0 win over Faith Bible on October 6 as part of the Homecoming celebration, before dropping their final two matches of the season, losing 3-1 to Clatskanie on October 11 and 3-0 to Nestucca on October 13.