LOT'S HAPPENING HERE AT OUR WONDERFUL NEW SENIOR CENTER! Just ask our seniors who join our exercise class Mondays, Wednesdays, and every other Fridays led by Kelly and Margaret. Our fun time Bingo after lunch on Mondays is popular as well; this is your chance to win a gift certificate to our Thrift Store plus other prizes - chocolate, anyone? Board games are played on Friday afternoons as well.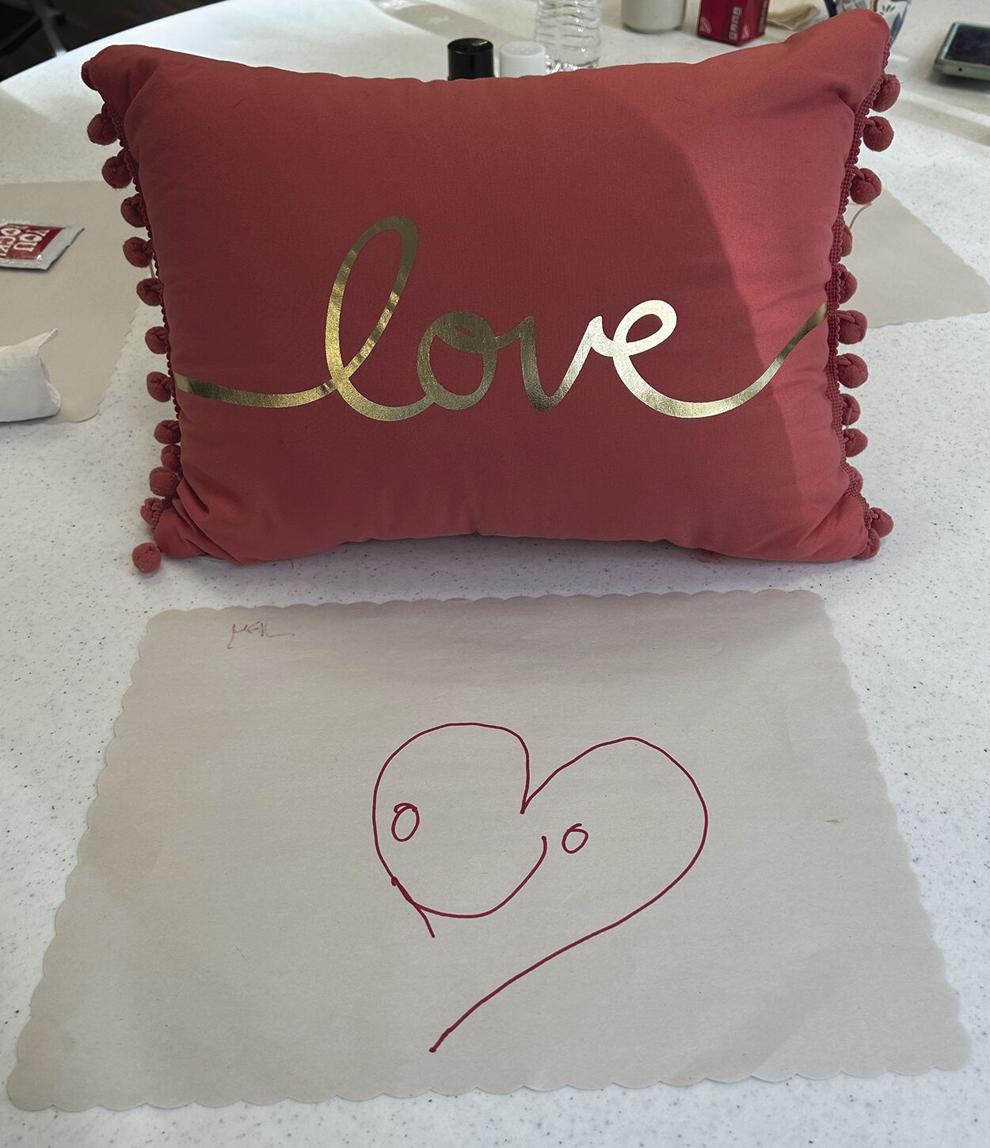 A GREAT TIME WAS HAD AT OUR VALENTINE PARTY Monday, February 13. Here is the winner of our "draw a heart" contest, by Jay Anderson. Sounds easy? Try drawing one with your eyes closed! 
THANK YOU TO ALL WHO CAME TO OUR VERY FIRST BINGO FUNDRAISER held Saturday, February 11 at the Legion Hall. Over $600 was raised, a great support for our seniors. Keep an eye on Facebook or in this column for a future Bingo event and/or other fundraisers. Thank you to organizers Bill and Charlie and all the others who helped make this happen. 
A REMINDER: FEBRUARY 28 IS THE CUTOFF DATE FOR MEMBERSHIP dues of $20 per person or $30 per couple. Don't miss out on our monthly mailed newsletter with information! 
THE FIBER GALS WILL BE SPINNING AND KNITTING February 18 from 1 to 4. Come join the fun and chat here at our Senior Center. 
ACHING FEET OR TWINKLE TOES? Call Joyce Jossi, R.N., for your appointment here at our Center. Your feet will thank you for it. 503-753-7455 
FOR WHAT'S UP AT OUR SENIOR THRIFT STORE? Check us out on our Facebook page Bargains on Bridge Street and also our weekly ad on Vernonia Community Bulletin Board and elsewhere. We have our well received Inflation Fighter Friday sales, come in and browse. 
LOOKING FORWARD TO SPRING? It's just around the corner. And in the meantime... 
See ya' around town…