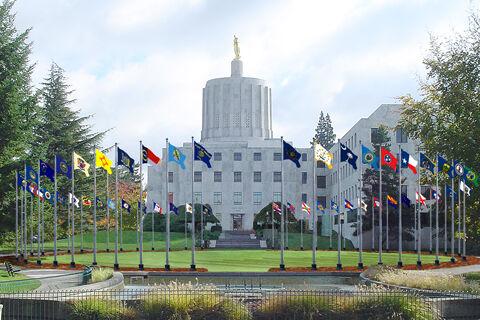 Columbia County Circuit Court Judge Cathleen Callahan has ruled to uphold the Sexual Abuse Protective Order (SAPO) filed against Oregon State Congressperson Brian Stout, who represents Oregon's House District 31, which includes Columbia County. Stout was elected to the Oregon House of Representatives in the November 2022 election.
The person who filed the complaint against Stout, who Vernonia's Voice is not naming because they are a victim of sexual assault, is a former volunteer and assistant for Stout's election campaign who was granted a protective order on November 7, 2022, one day before the election. In the complaint, the victim says they were subjected to sexual abuse and threats by Stout and that they feared for their physical safety. Stout had denied the allegations and had moved to have the case dismissed, leading to a series of hearings.
According to testimony heard during those three hearings on January 13, March 29, and April 25, 2023, and reported in Judge Callahan's opinion, the victim and Stout, who is married, entered into a consensual and sexual relationship in 2020. When the victim attempted to end the relationship, Stout harassed them and retaliated by spreading rumors about them. Stout then amplified the bullying by maliciously harming their reputation, and then "switched to playing the victim".
Stout admitted to parts of the sexual relationship, but denied other numerous allegations by the victim. Stout admitted the relationship was a "mistake" and that he showed a "horrible lack of judgement".
In her ruling, Judge Callahan found the victim's testimony to be credible and Stout's testimony not credible.
Following the announcement of Callahan's decision, Oregon House Speaker Dan Rayfield called on Stout to resign from his seat. Rayfield had previously removed Stout from any committee assignments before the session began in January; Stout is still eligible to vote on bills and speak on the House floor.
The Capitol Chronicle reported the following statement by Stout when they reached out to him for comment: "While always respectful of the judicial process, I strongly disagree with the recent ruling on the hearing, and I'm currently spending some time in review," he said. "Additional conversations and reflection with my family and community will be ongoing over the next few days and following weeks."